Our shuttle bus will pick you up at either the domestic or international terminal, and take you to our Chitose Branch for a vehicle. You can prepare for travel or business during the 15-minute trip from the airport to the pick-up branch. After you return the car at the Chitose Branch, the shuttle bus will take you back to the airport. Note: Due to airport regulations, pick-up, drop-off and payment/settlement services take place at Honda Rent A Car Chitose Branch.
If you arrive at the International Terminal
From the arrival level, please take the elevator or escalator down to the information counter on the first level. If you have already booked, give the counter clerk the name of the person who booked a car. If not, please book one here. A shuttle bus will pick you up for the Chitose Branch.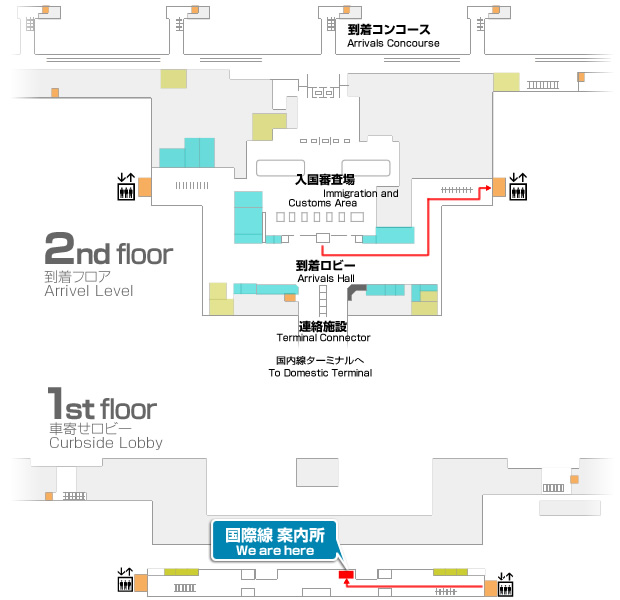 Domestic Terminal Counter
Our domestic counter is located on the arrival level of the domestic terminal building, so you can come and book a car immediately after passing the baggage claim counters. We are near arrival gates 2 & 3.